The Charity has recently been formed to replace the Provincial Grand Charity of the Freemasons of Yorkshire North and East Ridings, which had existed for the last 30 years.
The new CIO (Charitable Incorporated Organisation) will continue the work of the old Provincial Grand Charity, having similar aims and objectives.
The FCYNER CIO invites Freemasons' Lodges in the Province of Yorkshire North and East Ridings to apply for grants for local charities.
As well as registered charities, other local charitable causes may also receive support.
Please note that local charities cannot apply directly to FCYNER CIO, but only through a local Masonic Lodge.
Masonic centres within the Province, the Lodges that meet there, and a Provincial contact point are all the website of the Provincial Grand Lodge of Yorkshire North and East Ridings www.pgl-york.org.uk
FCYNER News
Bob Harvey
Members of the Denison Lodge with their guests, friends and families at the presentation by Willl Stanway [...]
Bob Harvey
20th Annual Masonic Charities Information Day Thursday 11th October 2018 - 10.30 a.m. to 3.45 p.m. The [...]
RT
@pgl_york
: Set up and ready to go at Hull Royal
@HullHospitals
https://t.co/xG2bFpBW16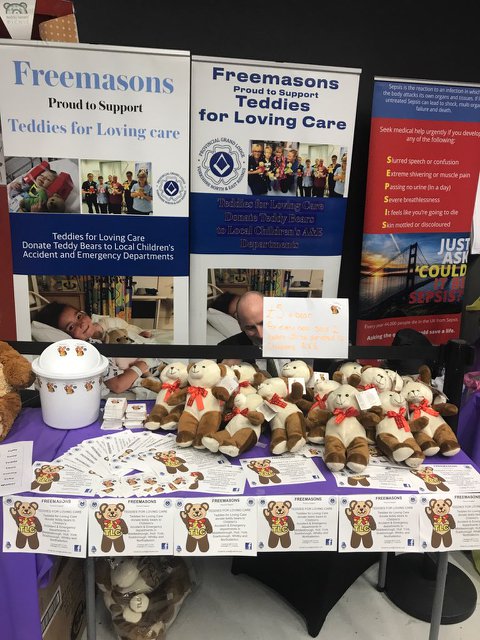 FREEMASONS CHARITY
A grant-making Masonic Charity in Yorkshire North and East Ridings
Grant Application
To apply, you must be a Charity Steward or Secretary in a Lodge or Chapter within this Province and registered on this site.
Become a Trustee
If you are interested in becoming a Trustee of the CIO please find out more details below
TLC
TLC – Teddies for Loving Care, donated to local hosital A&E Departments to comfort children
Contact Us
If you need to contact us about a petition for a grant or any other reason please use the form below.